My recent involvement/planning/design of a 50th birthday celebration near and dear to my heart has really exposed my love for paper lanterns. They come in all shapes, sizes and colors and are most commonly used to enhance or anchor Asian themed celebrations. Nevertheless, there is no limit to how or when people can use them, especially to enhance tents.
For the special gentleman who's turning 50, I'll be stringing blue and metallic-silver paper lanterns above the outdoor party area and light each with LEDs. Lanterns make it easy to start with any blank canvas and
round
it all out little by little. Instant ambiance!
Here's a little inspiration:
WHITE & NEUTRAL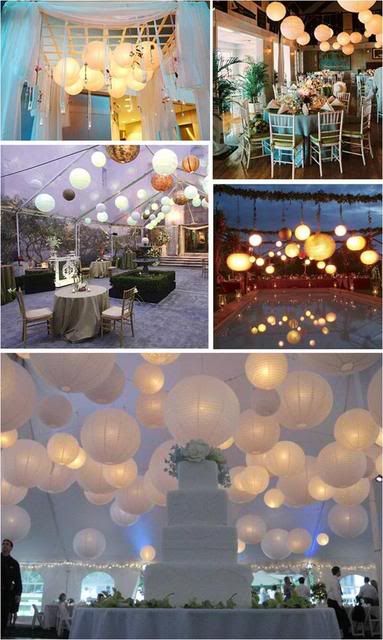 COLORFUL & VIBRANT